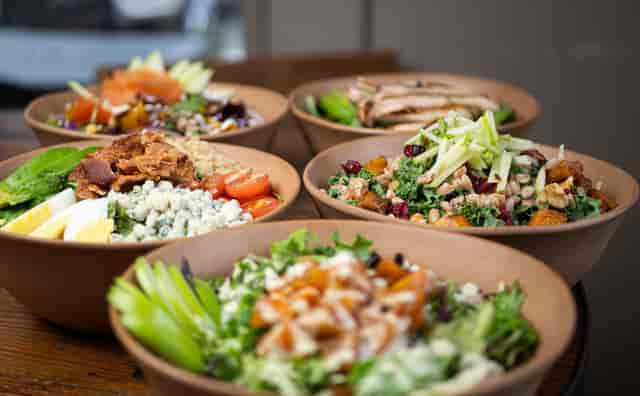 Catering
Catering For All Occasions
When you are getting ready for a big event, you may be overwhelmed by food options. Ensure that your next function is a delicious one when you utilize our catering services in Andover, MA. At Town Market Andover, our catering team is available to deliver for events of any size. Our catering menu includes a wide selection of gourmet choices, delicious treats, healthy options, and the flexibility to create a custom menu for all of your celebration needs.

Town Market provides top catering services for all occasions. Whether you are entertaining in your home, organizing a business event, or hosting a special occasion, we will provide delicious meals and accompaniments to make your event unforgettable. No matter how many guests you plan on having, we are happy to work with you to customize your menu to ensure that every individual leaves feeling full and satisfied.

For your convenience, our catering menu is available with options to fit every dietary need and preference. We offer catering for breakfast, lunch, dinner, and everything in between. Call to speak with us today to discuss your food options with a member of our friendly and knowledgeable team. For more information, download our catering menu to see examples of some of our tasty favorites for your function.
AT-HOME FUNCTIONS
No matter what you are celebrating, nothing beats the comfort of your own home. Whether you are hosting an intimate family dinner or a lively social gathering in your home, leave the cooking to Town Market. With our delicious prepared meals and catering services, you can focus on your guests and leave all the cooking to us.
BUSINESS EVENTS
Hosting a morning meeting, business luncheon or dinner? Look no further than Town Market for all your business catering needs. As one of the best restaurants in Andover, MA, our outstanding menu and excellent service are sure to delight and impress all your guests. We do all of the work for you, so that you can focus your attention on your business priorities and on every event attendee.
SPECIAL VENUES
From weddings and anniversaries to holiday parties and more, many events are held somewhere off site. For your convenience, the staff at our food market in Essex County, MA, is happy to come to your location with our catering services.

Town Market will bring our full catering menu to any venue of your choice. We provide the finest, freshest, high quality meals that are beautifully presented and will be remembered by guests for years to come.
Catering Inquiry
Contact us to request our catering services for events of any size. Our full catering menu is available throughout Andover, Massachusetts. We'll be in touch shortly!