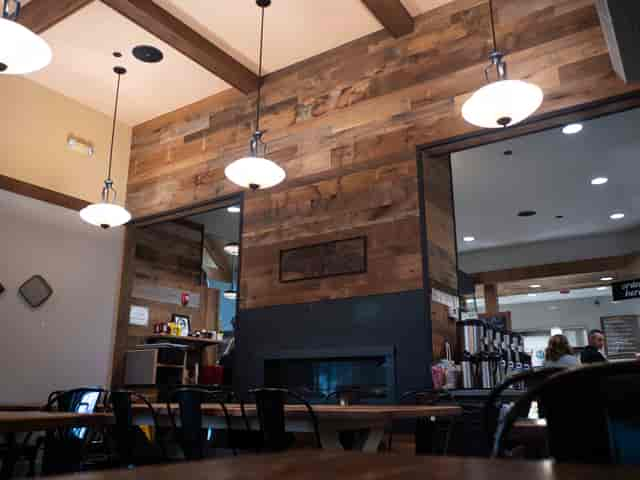 Join Our Team
Work With Us
Are you looking for a new job with a team of friendly professionals? We are excited to build our team! If you would like to join our team, please view the job descriptions below for available positions, and apply online. We are always looking for qualified applicants who are passionate about good food and ensuring guests enjoy their visit with us.

Check back often to learn about new opportunities in our café and supermarket in Andover, MA. Reach out to us if you have any questions about current openings or the application process.
Explore Our Current Openings
CAFE COUNTER
As an ambassador of Town Market products and services, the counter-sales person is responsible for helping to create and maintain quality experiences for each guest that comes to Town Market. Town Market ambassadors are expected to actively engage with guests and spend quality time with each customer. Duties and responsibilities include:

-Providing outstanding customer service that meets or exceeds guest expectations.
-Cashier duties at his/her counter.
-Making hot/iced coffee and tea beverages
-Scooping and serving ice cream
-Weigh, label and package products as necessary.
-Stocks counter and display refrigerators neatly, accurately, and in a timely manner as per pricing menu.
-Checks to ensure that all display foods are merchandised attractively as per quality standards.
-Displays and stores food in the appropriate temperature conditions as per Department of Health standards.
-Completes food preparation assignment neatly, accurately and timely.
-Maintains proper food handling, safety and sanitation standards while preparing food, serving food and clean up.
-Keeps display equipment and counters clean and free of debris. Cleans equipment thoroughly and promptly as necessary or assigned.
-Actively ensures all items are rotated by FIFO standards.
-Cleans workstation thoroughly before leaving area for other assignment or going home.
-Serves or packages food neatly and attractively as per department standards.
-Promptly informs BOH or management when food quantities or supplies are low.
-Adheres to all company and department procedures, policies, expectations and quality standards.
-May cut or portion foods to guest specifications.

Minimum Qualifications:

-Demonstrated ability to understand and implement written and verbal instructions.
-Previous customer service preferred.
-Must be able to perform simple mathematical calculations.
-Retail experience selling cheese and cured meats.
-Prior knowledge of the foods/products being sold at the specified counter is desirable.
-Position requires standing, bending and mobility the entire workday.
-Must be able to lift full pans, not to exceed 25 pounds.
-Light cleaning duties such as wiping counters and small equipment, sweeping and refilling stock. Must be able to communicate politely and effectively with guests and other employees.
-Use of scale, packaging supplies, cash register, knife.
-High school diploma or equivalent preferred.
Join Our Team
Thank you for your interest in Town Market Andover. Please submit your information and a copy of your resume for consideration.